Brand Ambassador Program
Do you love HiveAlive?
If so, get rewarded for it by spreading the word about HiveAlive! Join our affiliate program now!
---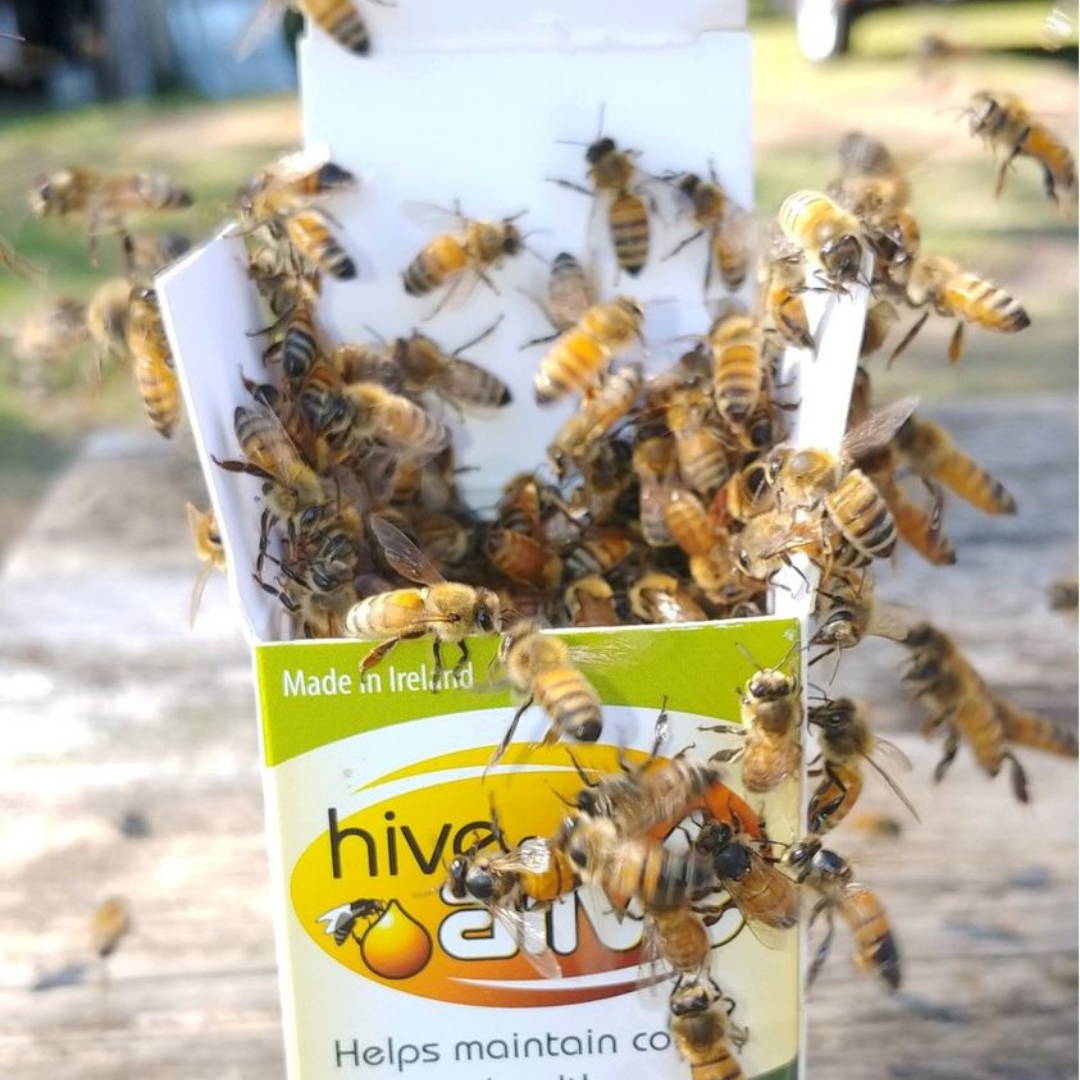 Benefits of being a HiveAlive Brand Ambassador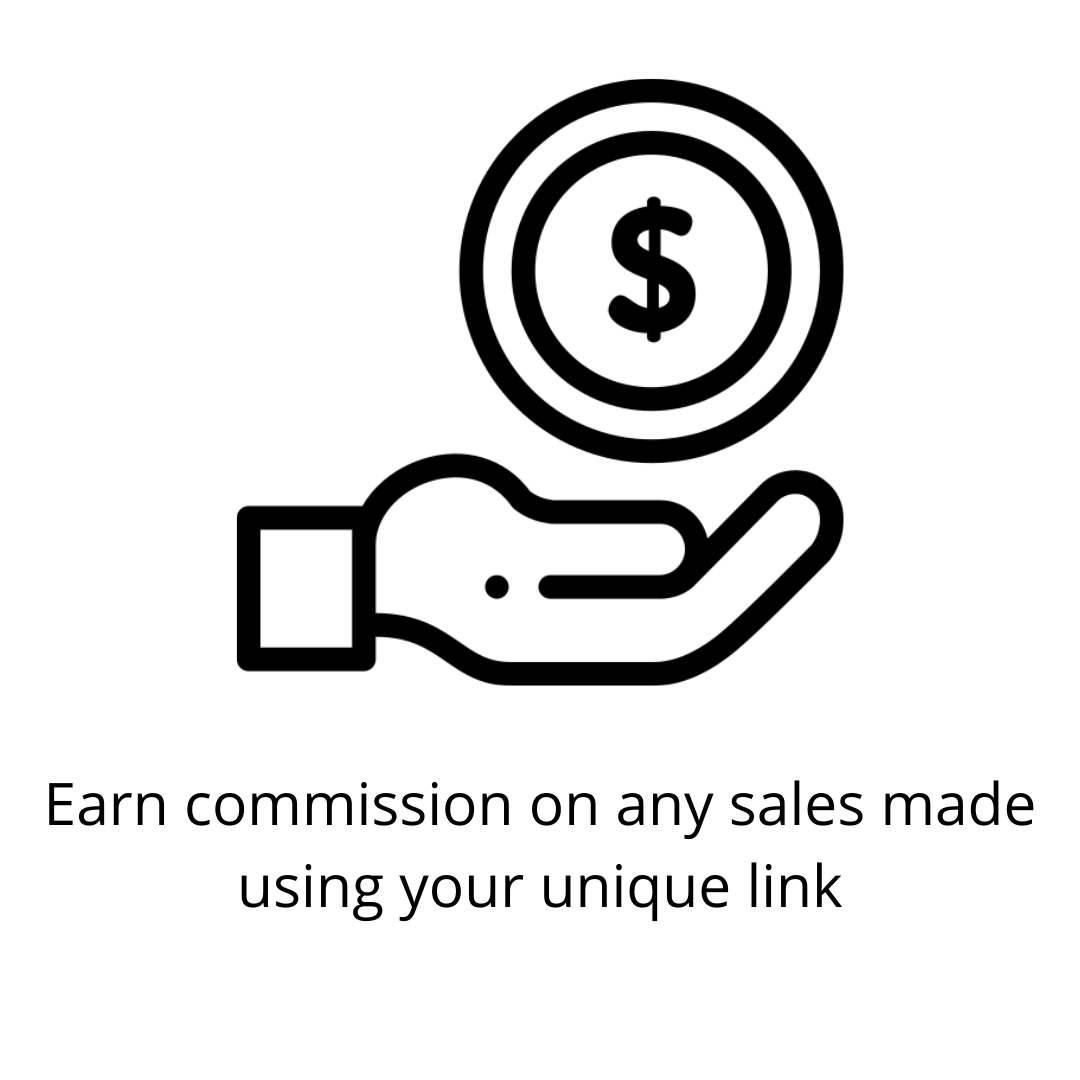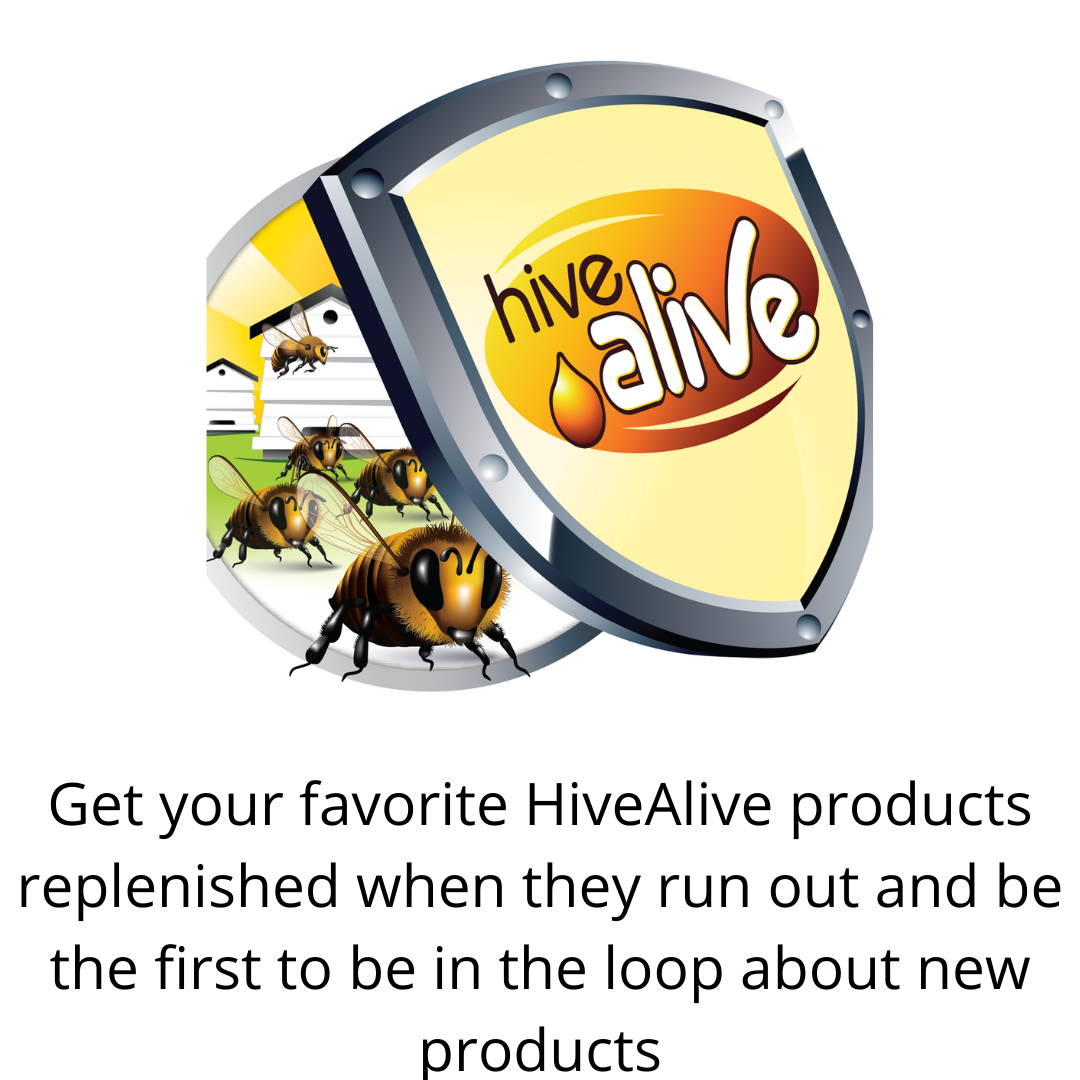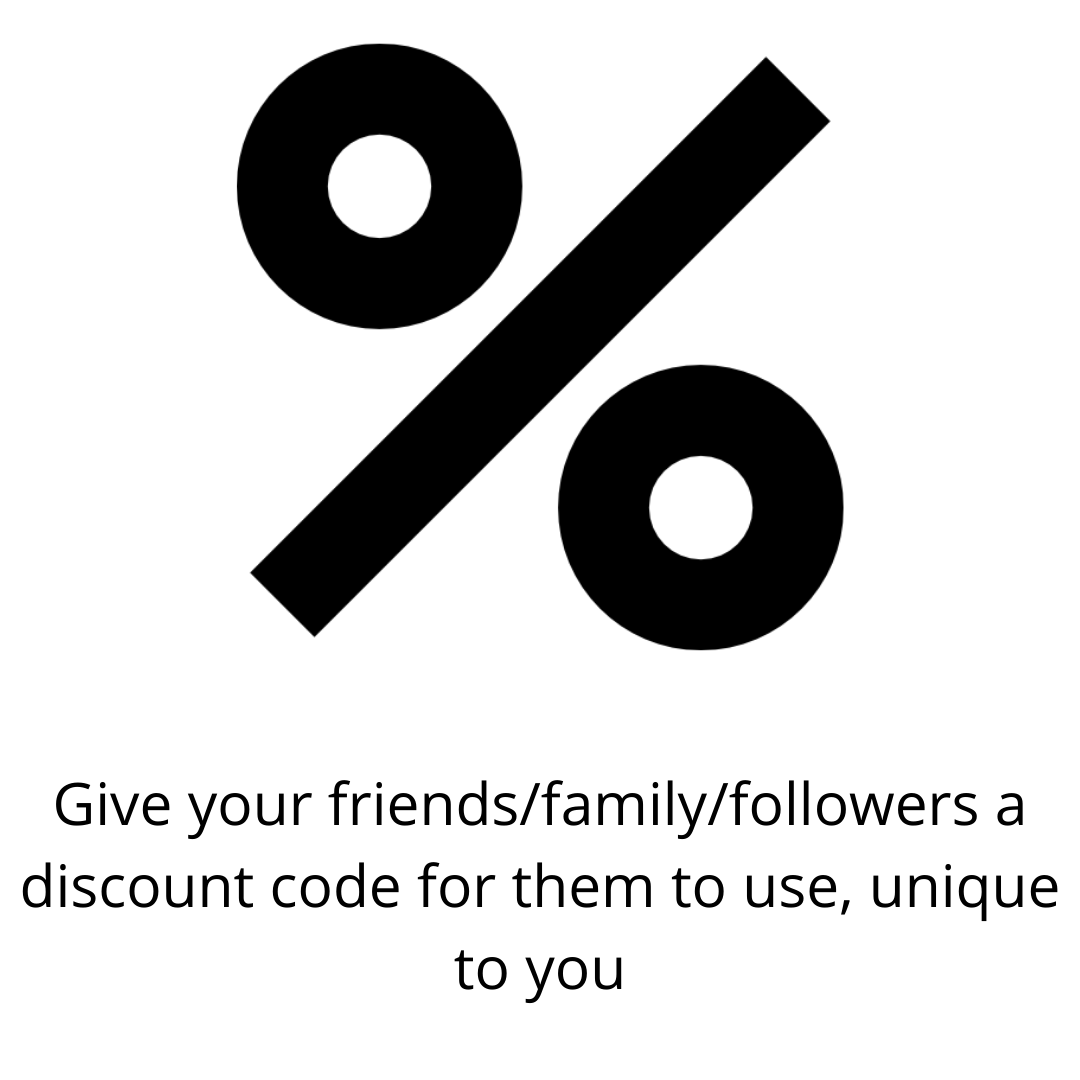 Examples of your potential earnings

Please note you can earn commission on all the products on the HiveAlive website.
| | | |
| --- | --- | --- |
| Product | Price (with discount code 10% off) | Your commission (supplement 15% fondant & pollen patty 10%) |
| | | |
| | | |
| | | |
| | | |
| | | |
| HiveAlive Fondant box of 15 | | |
| | | |
HIVEALIVE BRAND AMBASSADOR APPLICATION TERMS AND CONDITIONS
Please read carefully the Terms and Conditions of this Brand Ambassador program listed below and only submit the Application Form if you agree to be bound by these terms.
OVERVIEW
What do you do as a Brand Ambassador? As an ambassador, you spread the good word about our company by completing simple activities on social media and other channels.
What do we expect from ambassadors? We expect our ambassadors to act as advocates for the HiveAlive brand and help to maintain its positive image and reputation through sharing their experience with the brand online.
ORGANIZER
The HiveAlive Brand Ambassador program is organized by HiveAlive, located at Knocknacarra Rd, Galway, Ireland
OBJECTIVE
HiveAlive is looking for Influencers and Brand Ambassadors, who who are knowledgeable beekeepers and are interested in becoming a HiveAlive Brand Ambassador/Influencer.
APPLICATION DURATION
The HiveAlive Brand Ambassador application form is a formalised process implemented in Novemeber 2021 to run indefinitely. The Company may discontinue the Brand Ambassador Program at any time.
APPLICATION PROCEDURE
Participation in the HiveAlive Brand Ambassador program is through completing the application form on the HiveAlive website. All questions must be completely answered and the data privacy regulations as well as these terms and conditions must be accepted.
HiveAlive reserves the unconditional right to accept or deny any Brand Ambassador who applies. Submitting this application form does not mean you are entitled to enroll in this program. HiveAlive's team carefully reviews each and every of the application forms before accepting a new ambassador.
All participants will be contacted by email about the result of their application.
ELIGIBILITY
Beekeepers aged 18 and above are eligible to enter the HiveAlive Brand Ambassador application process.
PAYMENT OF COMMISION TO BRAND AMBASSADORS
The commission earned by the brand ambassador from this program will be paid out by the 20th day of the month following the quarter.
SELECTION OF AMBASSADORS
Applicants will be evaluated against a number of criteria including but not limited to:
Demonstrated interest in beekeeping.
Must be personally experienced with our products as a HiveAlive customer or the recipient of product samples by HiveAlive.
Brand fit to HiveAlive brand values and philosophy.
Skills in producing visual and written content for social media channels.
Must have and actively use at least one of the following social media channels: Instagram, Facebook, YouTube, Twitter.
Comfortable with sharing photos of HiveAlive products and HiveAlive reserves right to repost them on its website and social media accounts.
HiveAlive reserves the right to decline applications if it feels like the potential Brand Ambassador is not a good fit or there are no more resources available.
By tagging HiveAlive, a Brand Ambassador automatically gives HiveAlive usage rights for shared photos on its website, blog, social media account, paid ads without requiring special permission of the Brand Ambassador.
* Haven't purchased products or received HiveAlive samples? Contact us on Facebook or Instagram or email info@hivealivebees.com and tell us why you think you should get HiveAlive samples to try out.
PUBLICATION OF NEW HIVEALIVE BRAND AMBASSADORS
By entering the HiveAlive Brand Ambassador application process, participants agree to having their names and/or nickname published on the official HiveAlive website and the HiveAlive Facebook, Twitter and Instagram page should they be successful in being selected.
No liability is assumed for the announcement of the HiveAlive Brand Ambassador. Rights to the nomination as a HiveAlive Brand Ambassador are not transferable to third parties.
REPLENISHMENT OF PRODUCTS
The amount of products/type of products you are sent will be discussed after the application has been approved. HiveAlive reserves the right to decide if further stock is sent to the Brand Ambassador or not.
NO FACEBOOK/INSTAGRAM AFFILIATION
All contests, posts or surveys on the official HiveAlive Facebook, Twitter or Instagram page bear no affiliation with Facebook/Instagram and are in no way sponsored, supported or organized by Facebook/Instagram. Facebook will not receive any of the information you provide. This information will solely be received by HiveAlive.
PRIVACY POLICY
HiveAlive values all Brand Ambassador and applicants' privacy. HiveAlive will never give, lease, sell or otherwise disclose Brand Ambassador's personal information. Any information a Brand Ambassador gives to HiveAlive online will be held with the utmost care and will not be used in ways to which Brand Ambassadors have not consented.
To ensure that you are suitable for being our Brand Ambassador programme and for communicating effectively with you, it is very important that you provide us with accurate personal information. Your details will be stored in our database in order send out communications to you as part of your role as an ambassador and we may also use your information to contact you for market research purposes.
We would like to keep your data as our program develops. [We cannot estimate the exact time period, but you can instruct us to delete your information at any time]. If HiveAlive does not select you as a Brand ambassador, we will either delete your data or inform you that we will keep it in our database for future roles.
Our Privacy Policy can be found on our website legal page. In this policy, you will find information about our compliance with GDPR (data protection law.) A Brand Ambassador, or Brand Ambassador applicant, has the right to request a copy of the information that the Company holds about you. However, HiveAlive does have certain obligations to keep data records for legal and accounting purposes. Please send us an email at info@hivealivebees.com outlining your request and we will reply within 14 working days.
GENERAL
HiveAlive does not guarantee that the applicant form and/or the HiveAlive website shall always be available reliably, timely, without malfunction and without disruption. HiveAlive reserves the right to terminate the application survey at any time without warning and without providing reasons.
TERMINATION OF AGREEMENT
If a Brand Ambassador wishes to stop their application or relationship with HiveAlive, they can do so at any time. They should contact info@hivealivebees.com and any details we hold will be securely disposed of immediately.
Please view this policy alongside the Brand Ambassador agreement you will be supplied with if successful.