Introducing our NEW HiveAlive high performance pollen patty with 15% US pollen, HiveAlive liquid and added seaweed nutrients.
All natural. No animal protein.
Available in 10 x 1lb patties.
Limited availability, order now while stocks last.
For commercial pricing, please contact us for details at info@hivealivebees.com.
Current stock is good for use until early April. If you intend to keep it longer please freeze.
SHIPS TO CONTIGUOUS US STATES ONLY.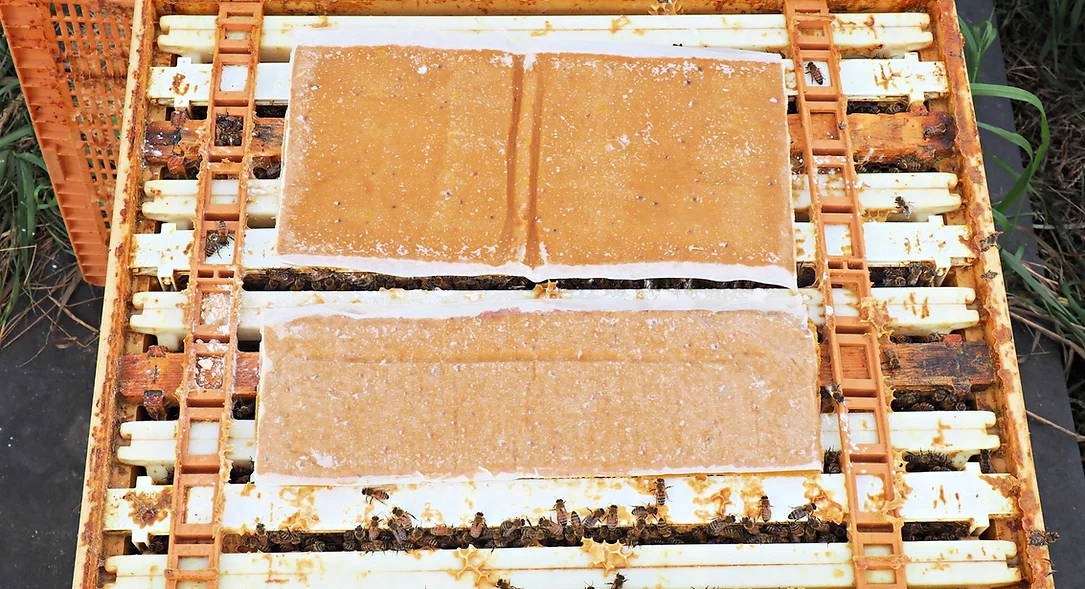 HiveAlive are offering the US market a premium protein patty with our own formulation.
• 15% real USA pollen, 15.5% total protein.

• All the benefits of HiveAlive in a high concentration (1 tsp per patty).
• Very fast consumption rate.

• Additional seaweed extracts with concentrated micro nutrients for extra nutritional value.

• Complete range of essential amino acids, trace minerals & vitamins required for brood rearing & healthy colonies.

• Studies have shown that HiveAlive increases brood & honey production.
• HiveAlive improves intestinal wellbeing.
Why choose the HiveAlive Pollen Patty:
Seaweed nutrients and HiveAlive are incorporated to further boost colony productivity and health.
HiveAlive pollen patties have a very fast consumption rate, which means they are ideal for use in regions where the small hive beetle is present.
When to feed HiveAlive Pollen Patties: Pollen patties can be fed whenever you want to increase brood, productivity and ensure strong colonies, in particular when there is a shortage of pollen. For optimal results, ensure there is a carbohydrate source when feeding pollen patties such as nectar or sugar syrup (for optimal results, add HiveAlive to sugar syrup).
Method of application: Gently smoke the bees down and place patty directly over frames as close to brood as possible. Ensure side with perforated paper is placed down so that bees have access to patty through the holes underneath. Repeat as needed.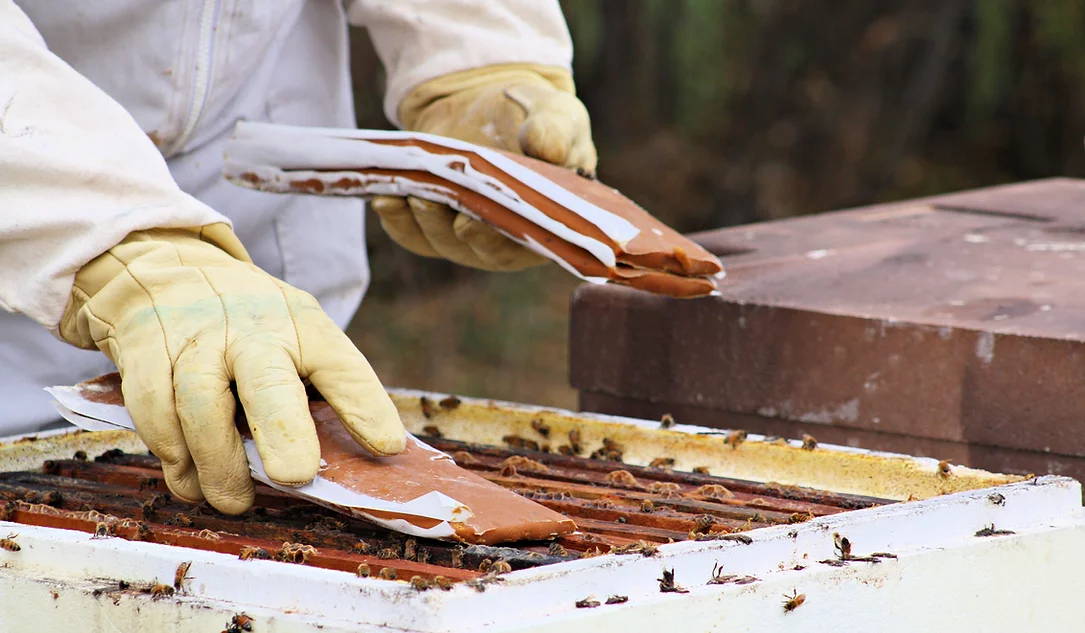 Frequently Asked Questions
What is the shelf life of your HiveAlive Pollen Patties?
HiveAlive Pollen Patties are best stored in a cool place and used in the same season in which they were purchased. If you need to store them then it is best to freeze them to be used again next season.
Is it advisable to freeze HiveAlive Pollen Patties or is is there another recommended method for storing for extended periods?
If you are not planning on using the HiveAlive pollen patties within 6 months of the manufacture date, then we recommend that you freeze the patties for use at a later stage.
How long can you freeze or refrigerate the pollen patties?
If you are hoping to keep the pollen patties for longer than 6 months from the date of manufacture we recommend that you freeze. However, we recommend that you freeze the pollen patties for no longer than 1 year.